Shine builds an alternative to traditional bank accounts for freelancers.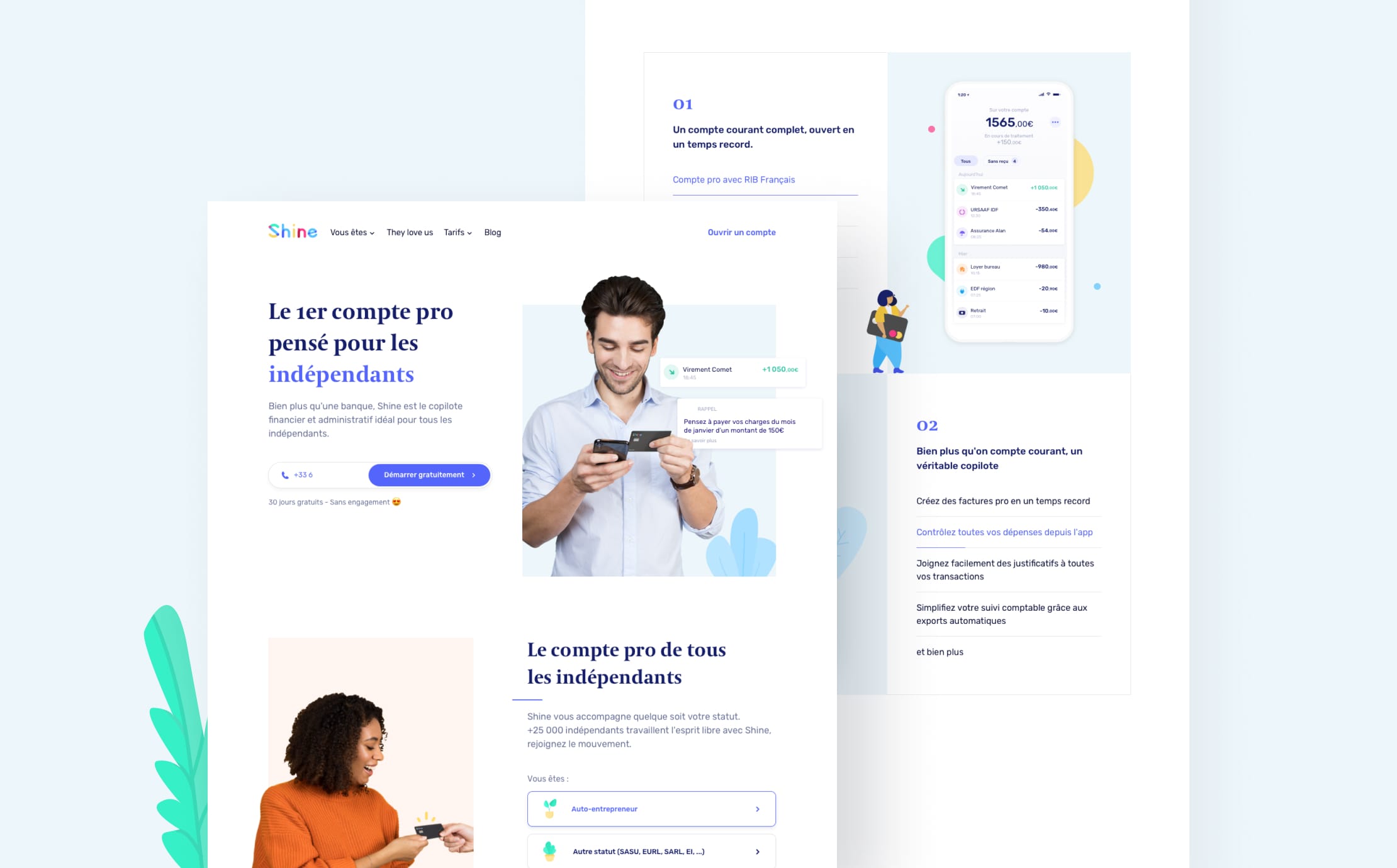 Create a unique brand to engage their customers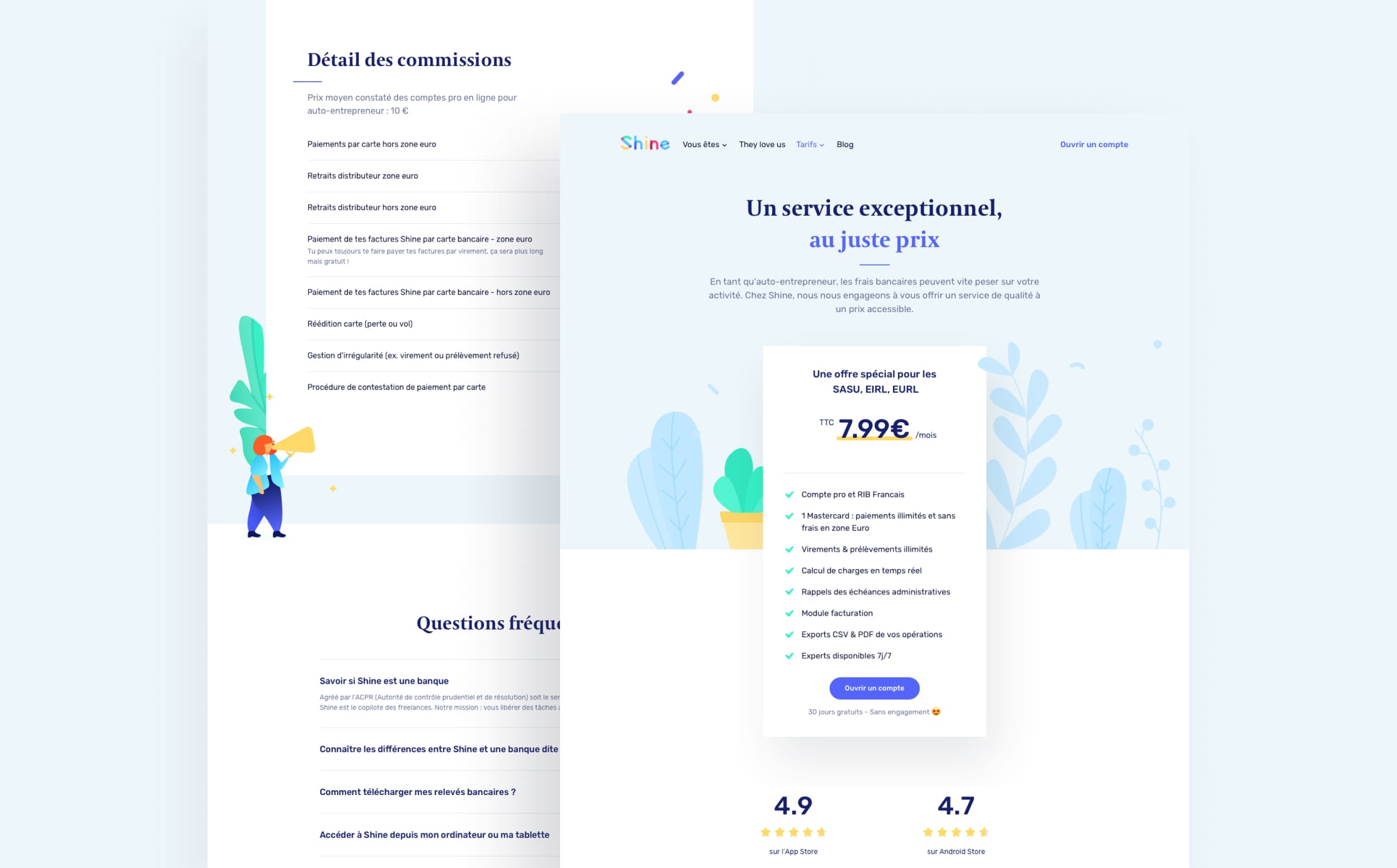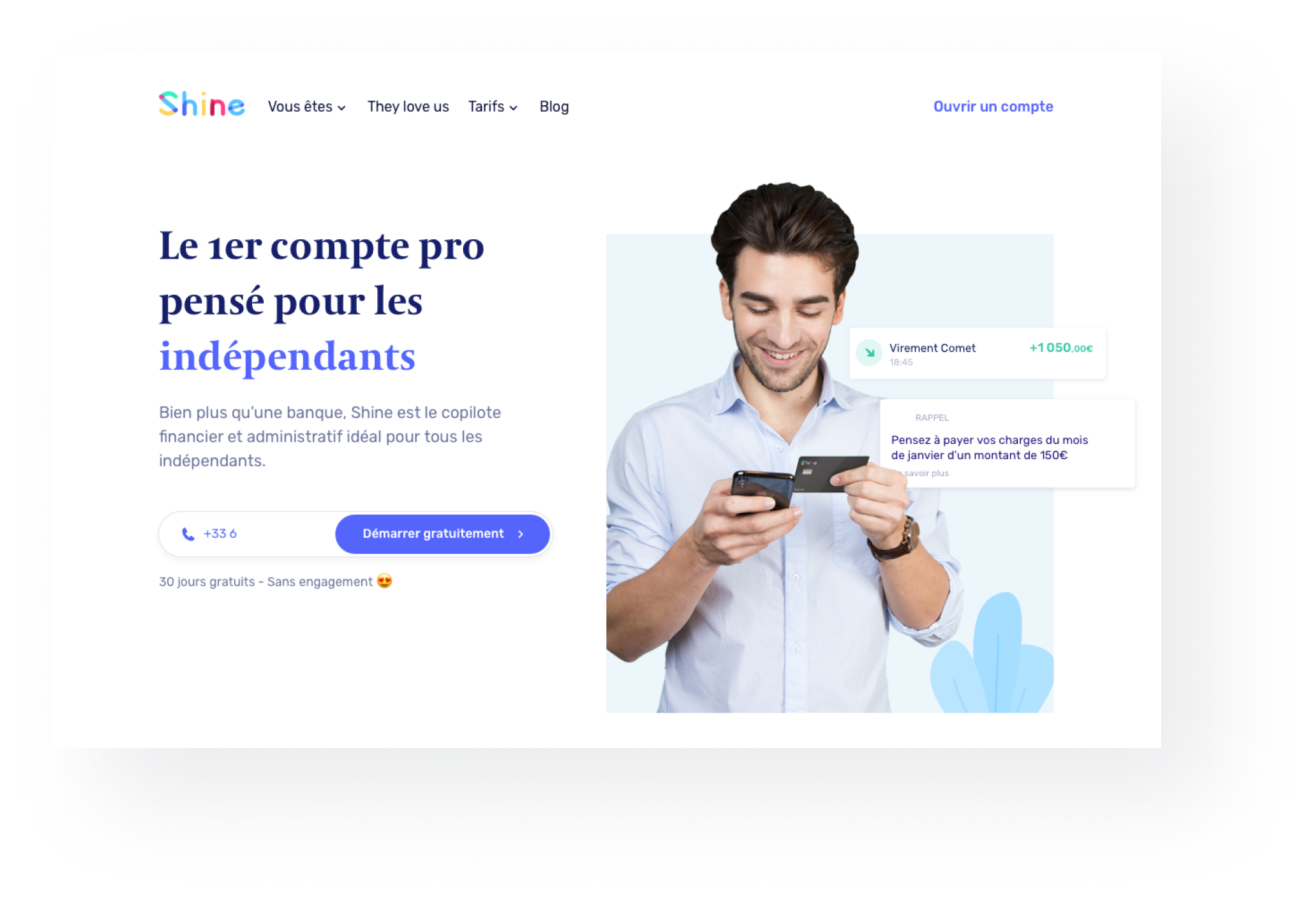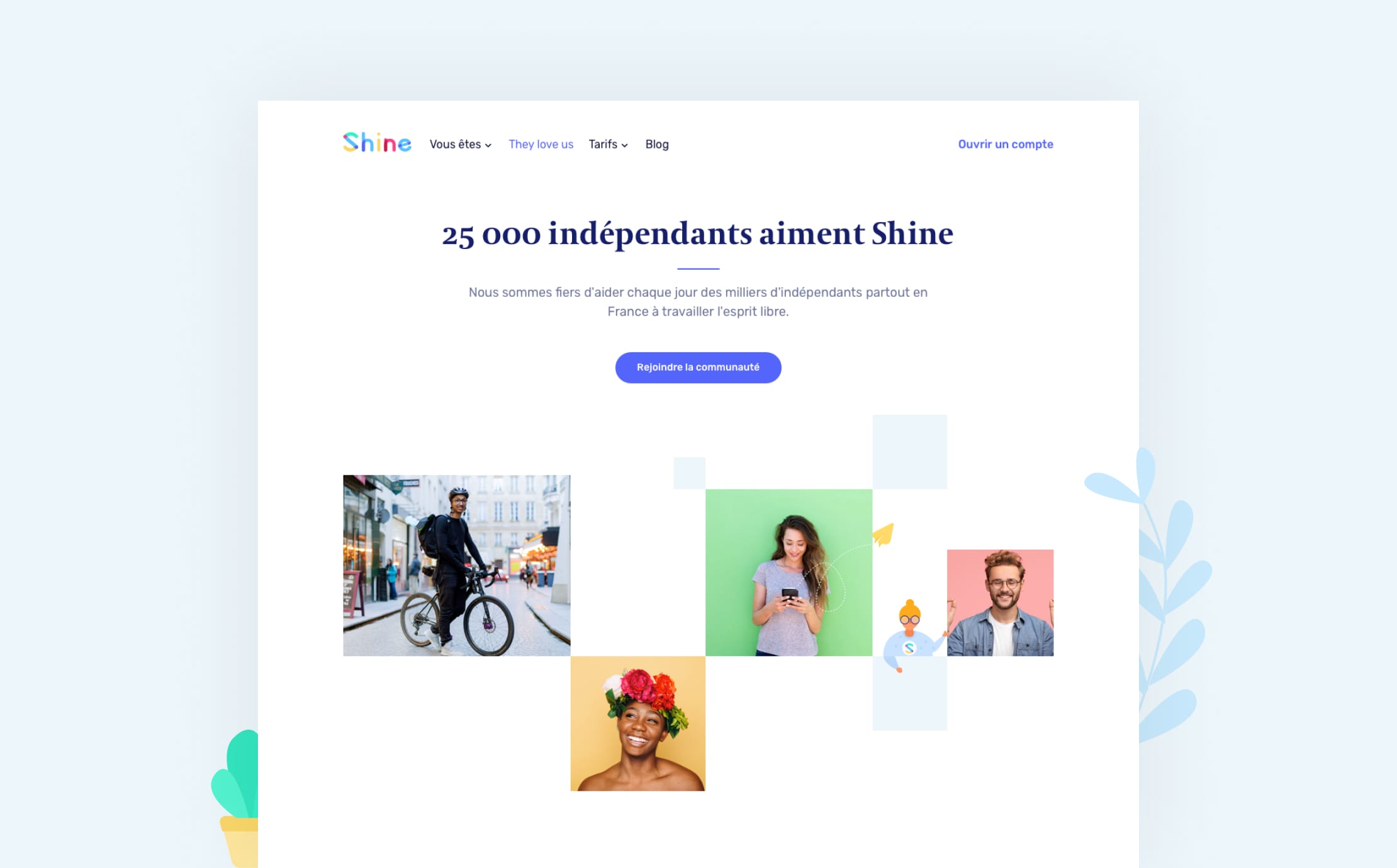 A l'occasion de la refonte de notre site web chez Shine Valentin a su nous accompagner et nous guider parfaitement sur ce projet. Nous avons beaucoup apprécié l'aspect consciencieux dans son travail ainsi que son professionnalisme. Ce projet était un véritable challenge pour nous et Valentin a su remplir cette mission avec succès.
Raphael Simon Co-founder & CTO at Shine