Revolutionizing Automation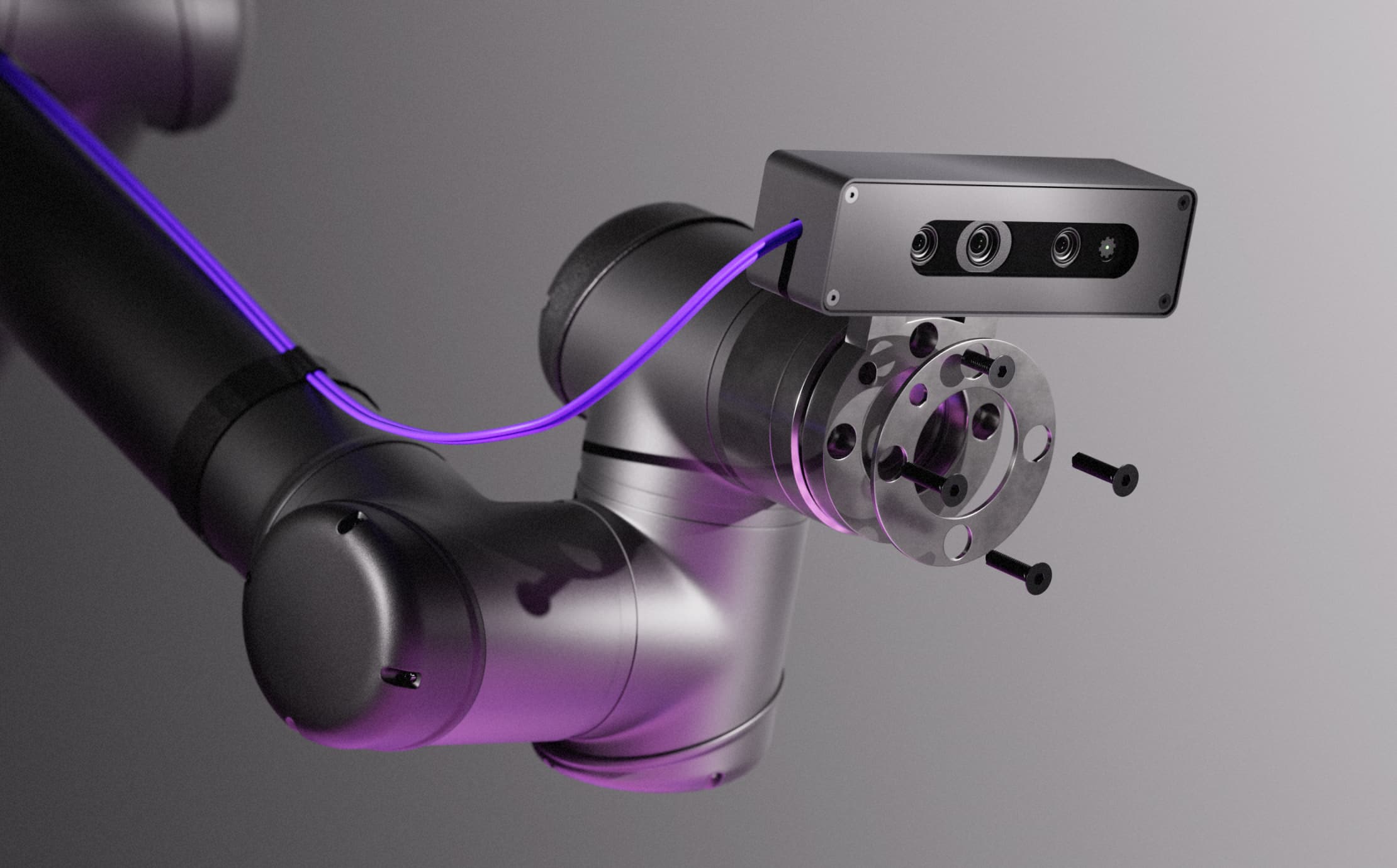 Inbolt aims to revolutionize automation by developing an innovative 3D-vision-based AI system. Their groundbreaking technology enables robots to navigate unconstrained environments with real-time trajectory guidance, eliminating the need for costly and inflexible jigs and indexing systems.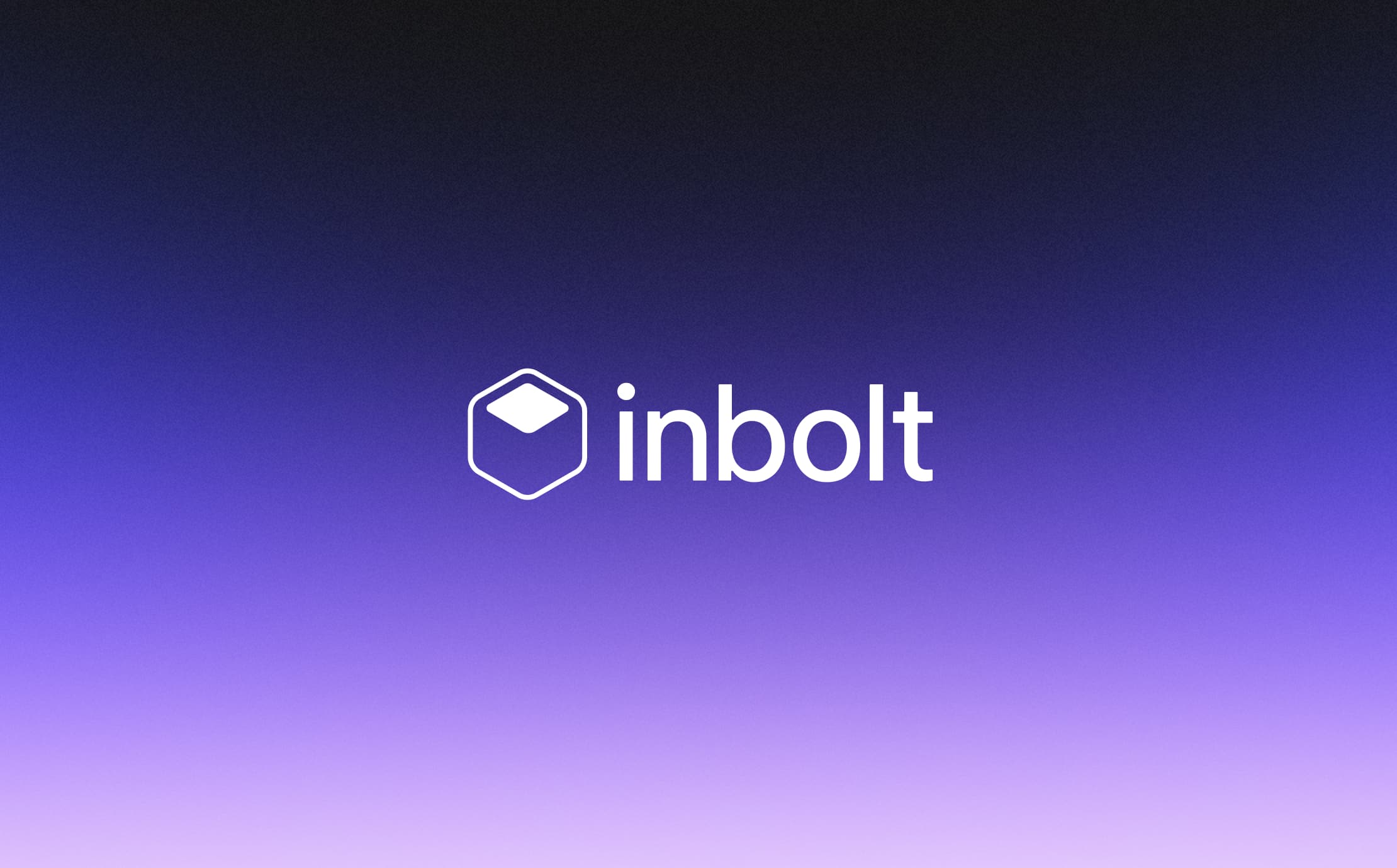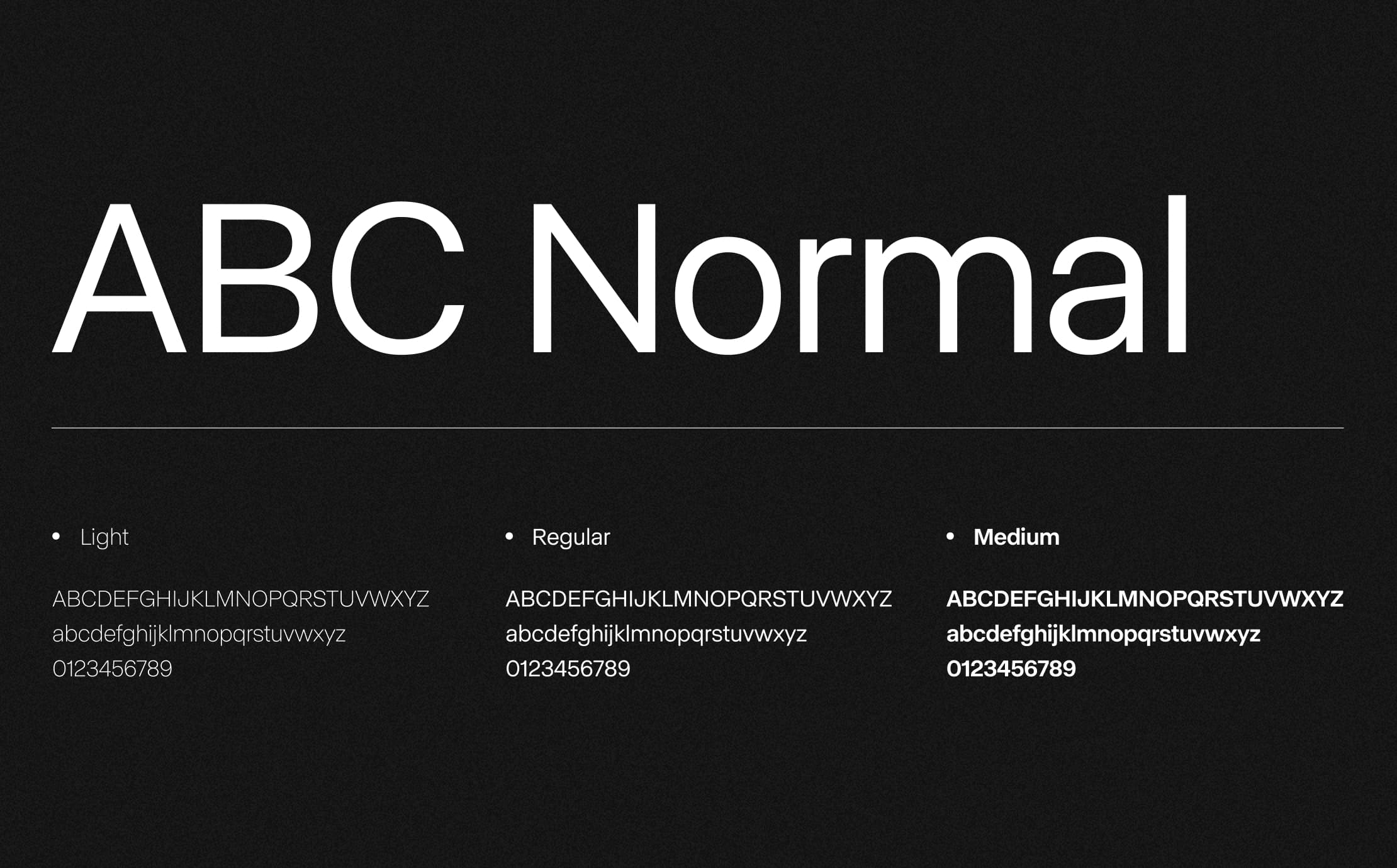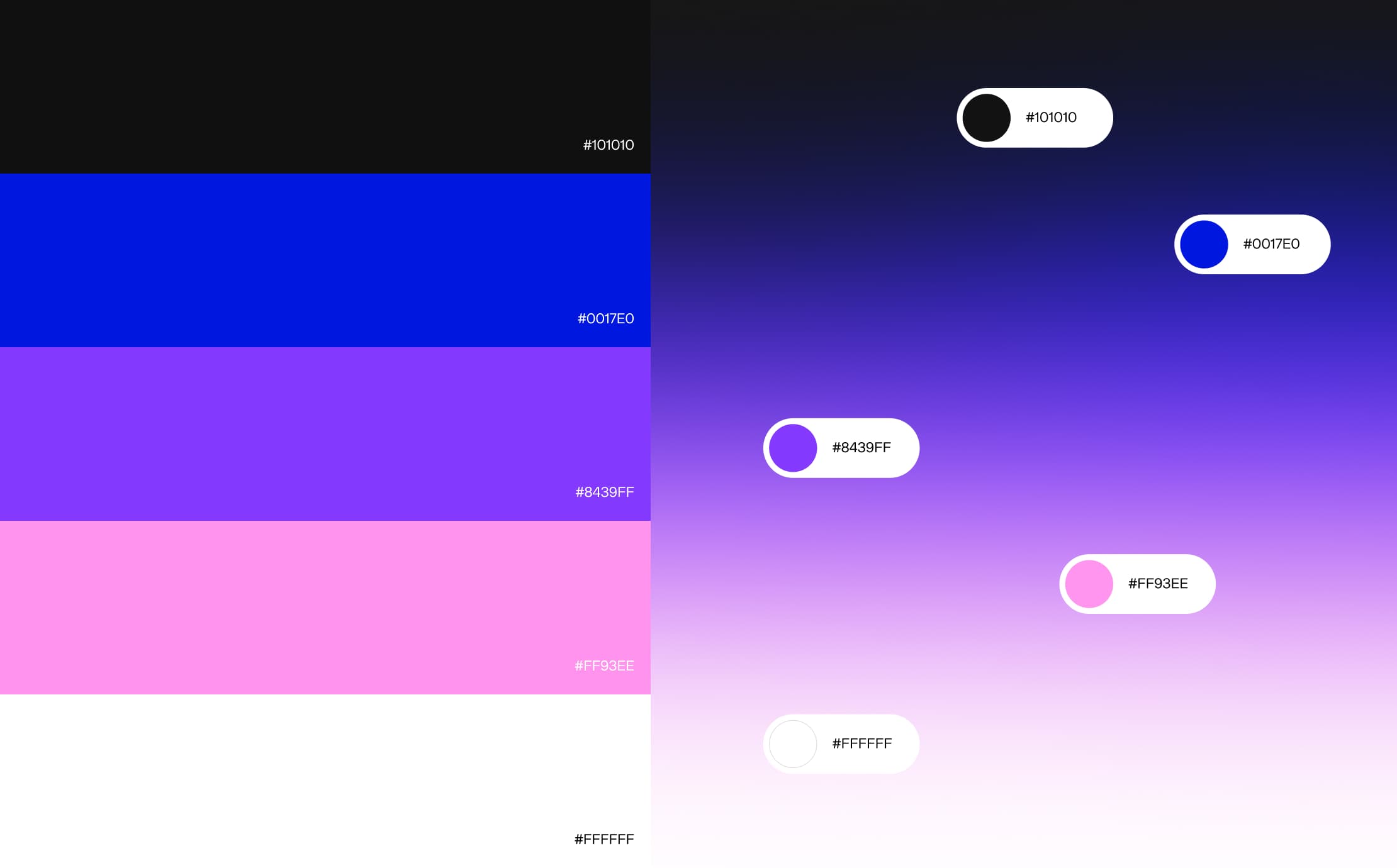 By carefully selecting colors, typography, and graphic elements, we created a cohesive visual identity that exuded expertise, and approachability. In designing Inbolt's visual language, our goal was to balance innovation and simplicity. For that reason, we opted to choose 3D and animations to create a sensation of real-life usage of the product.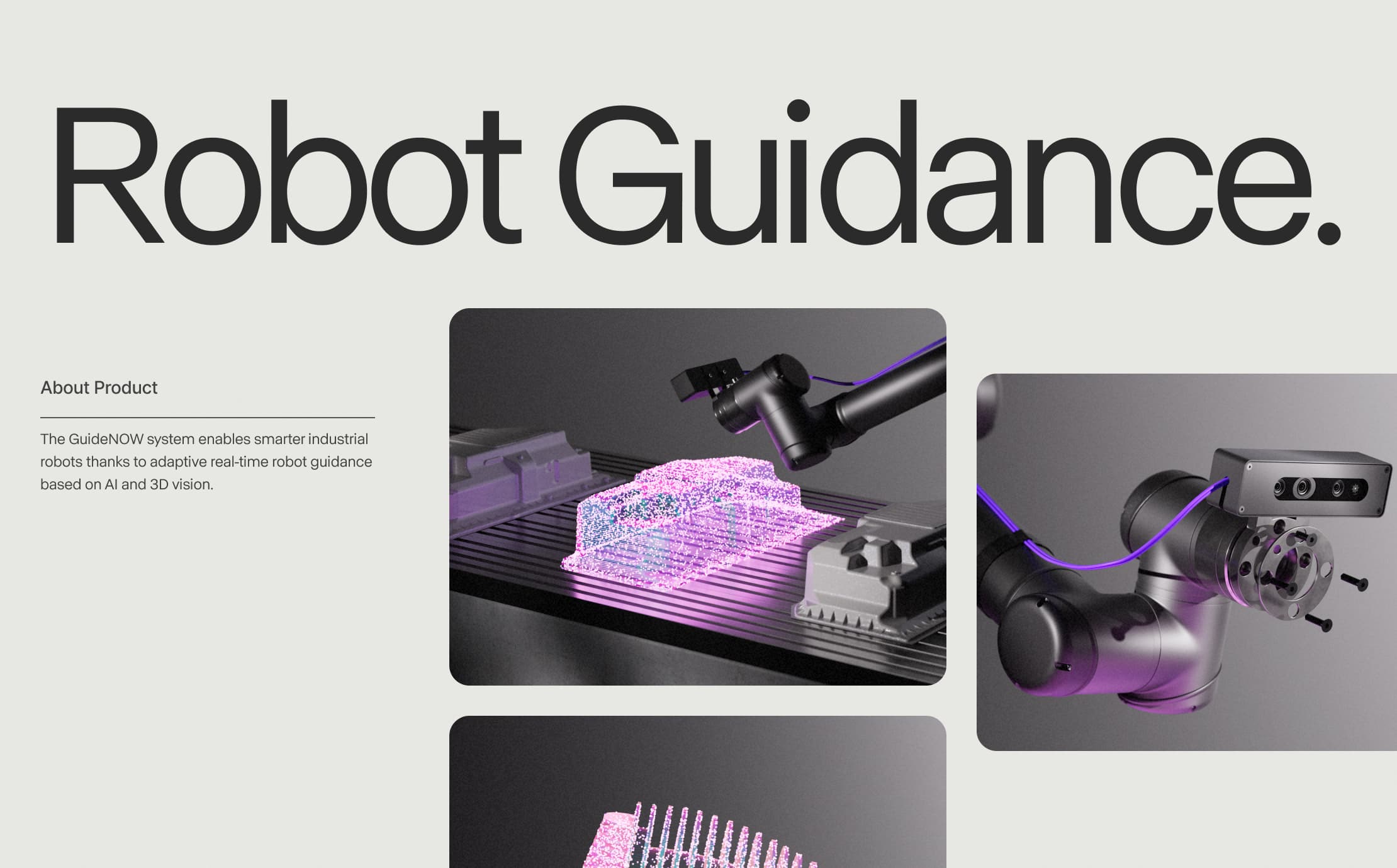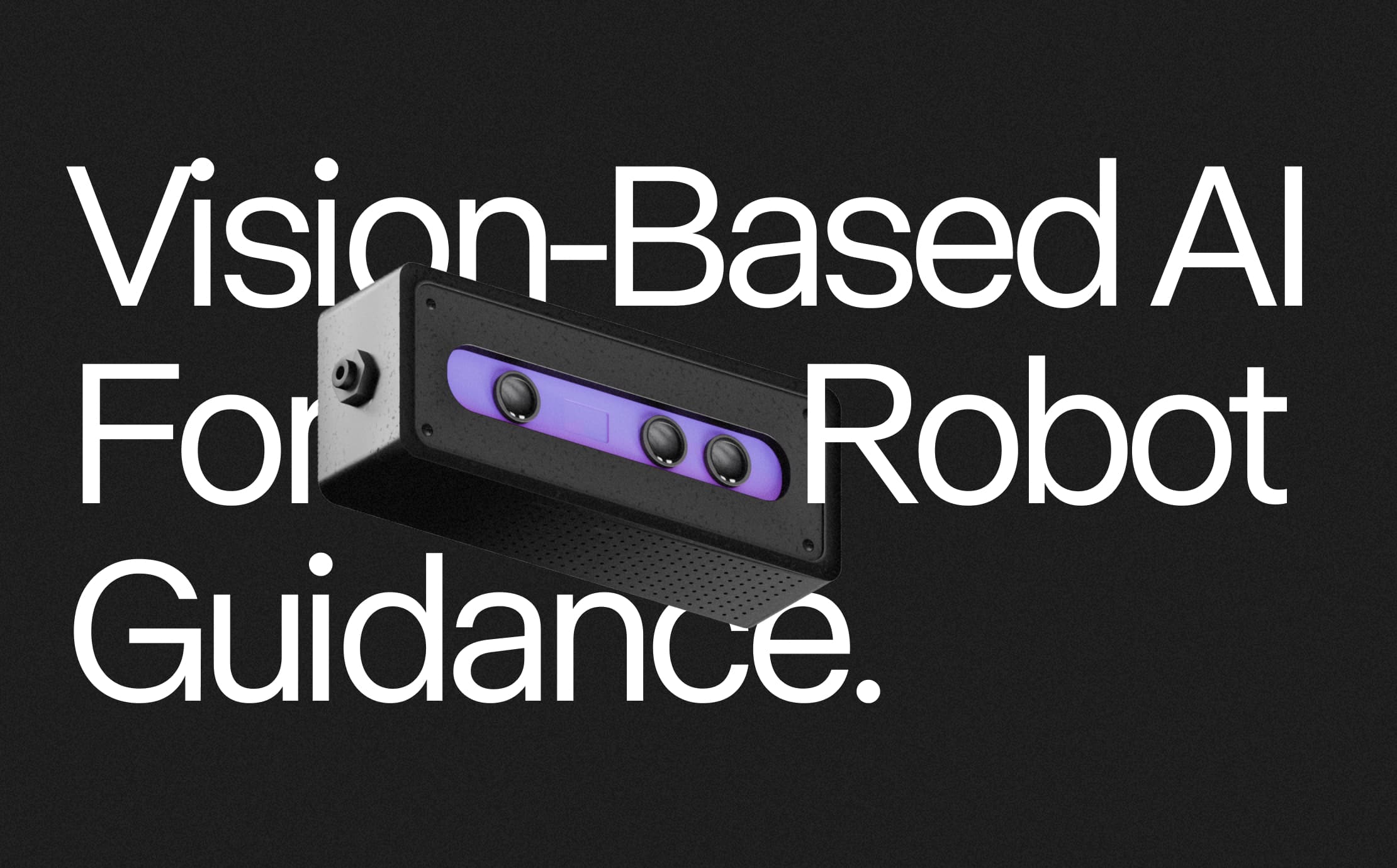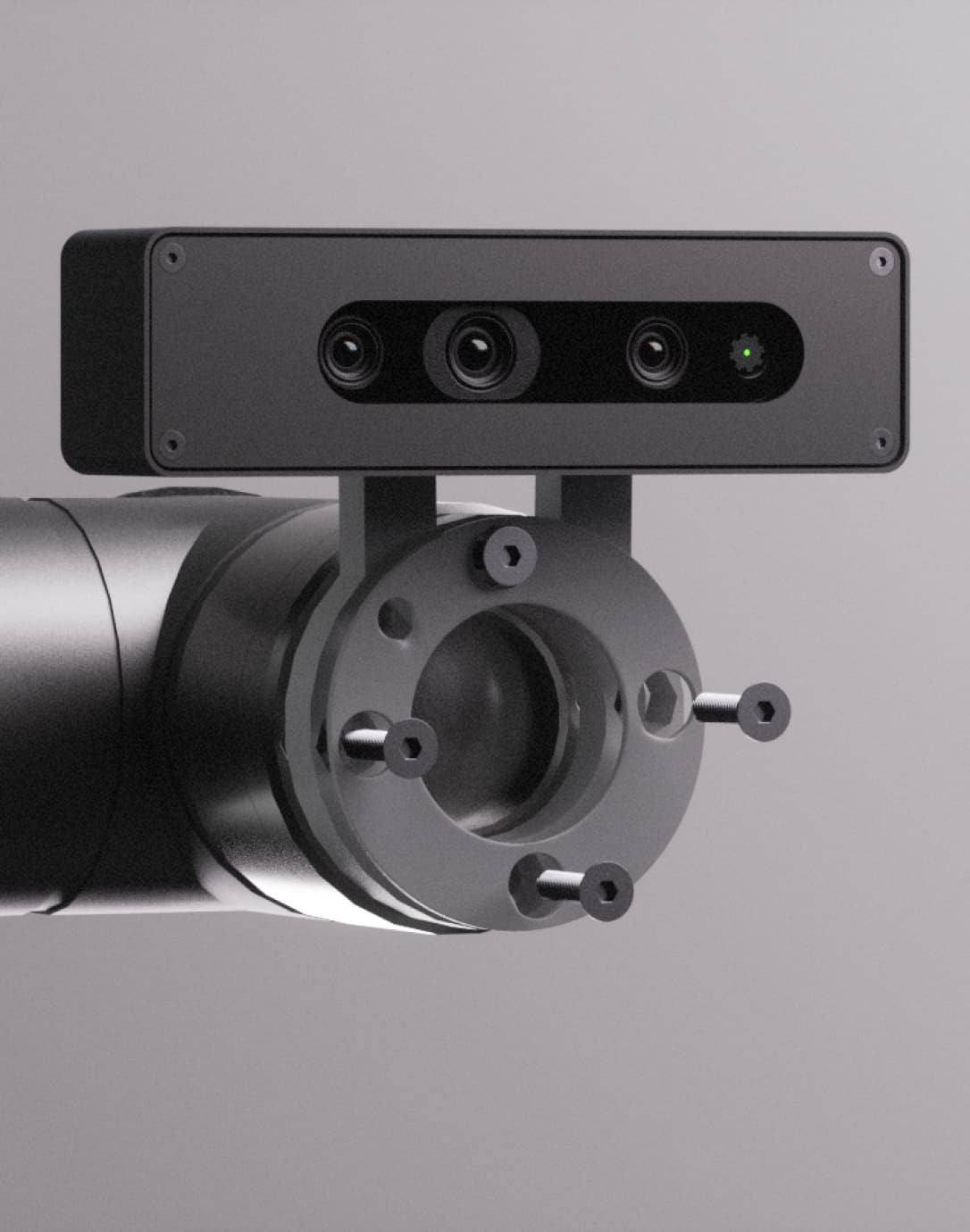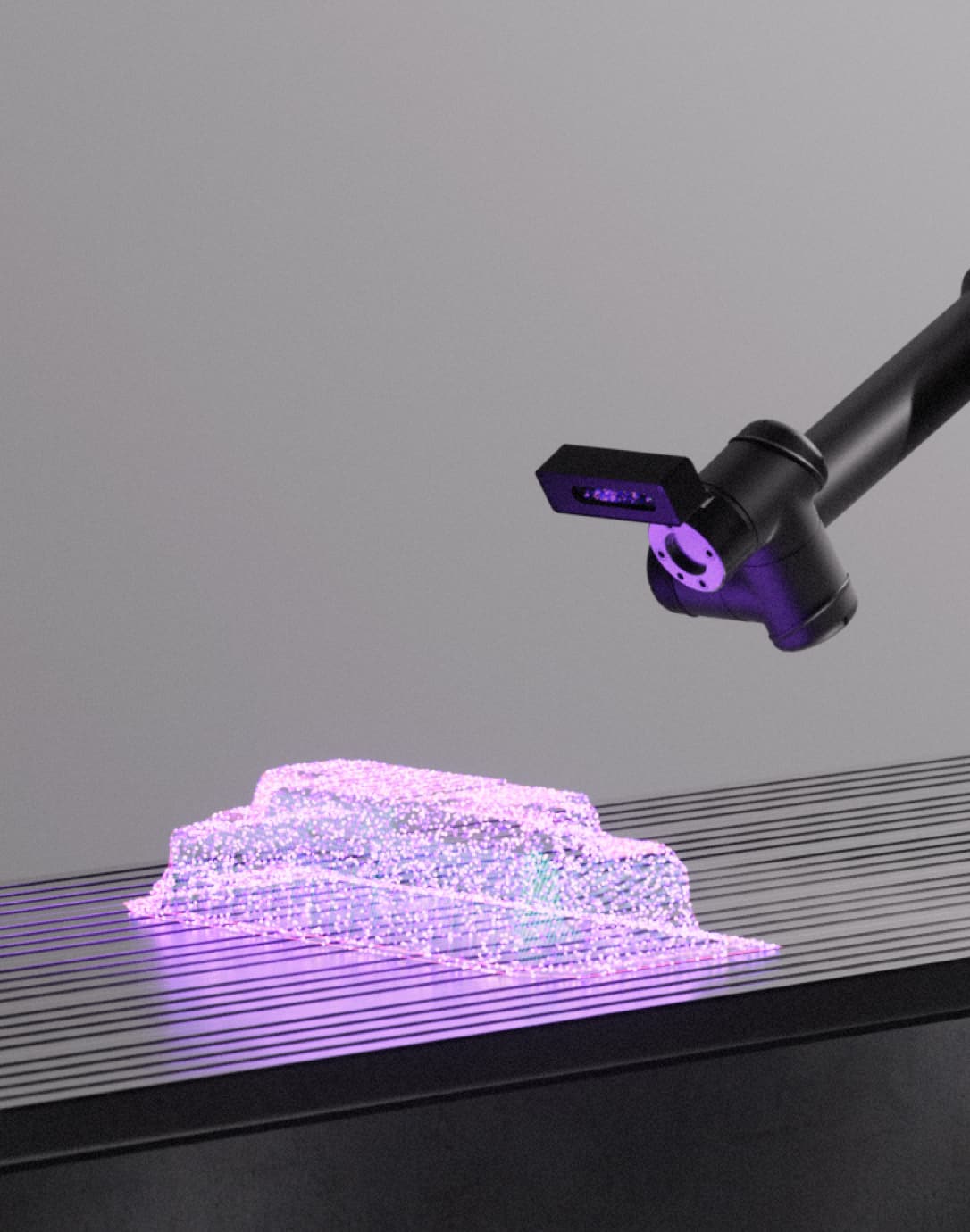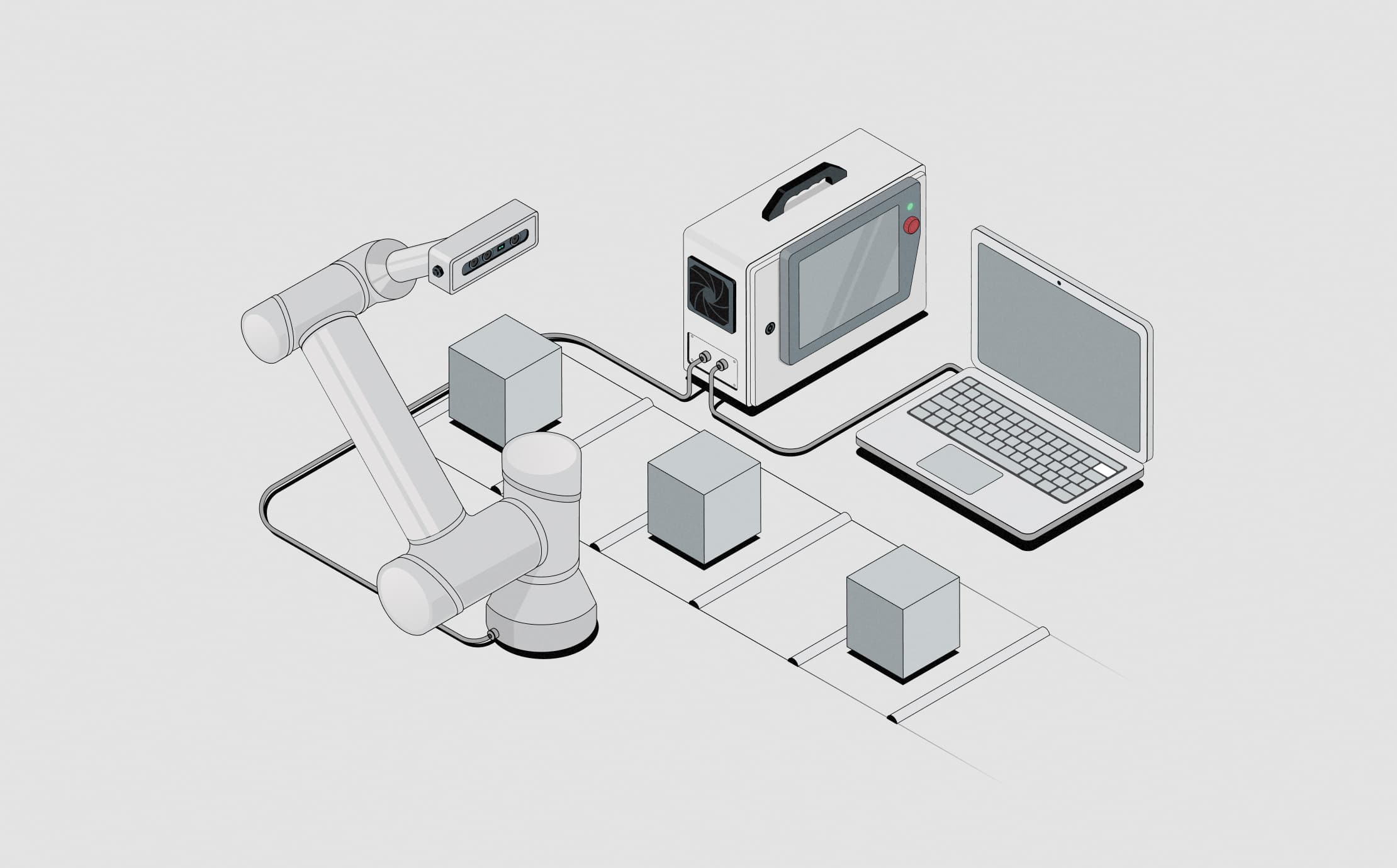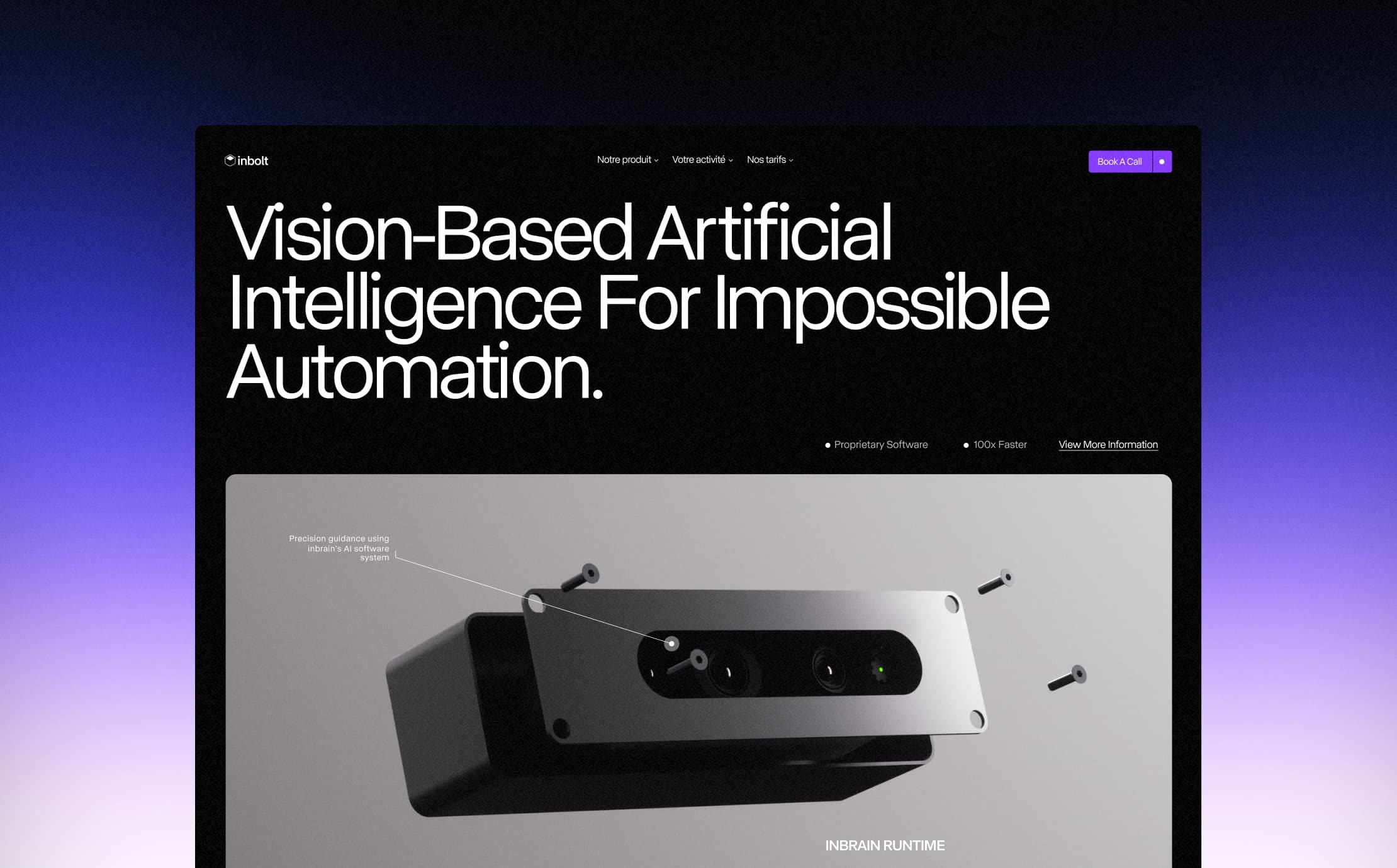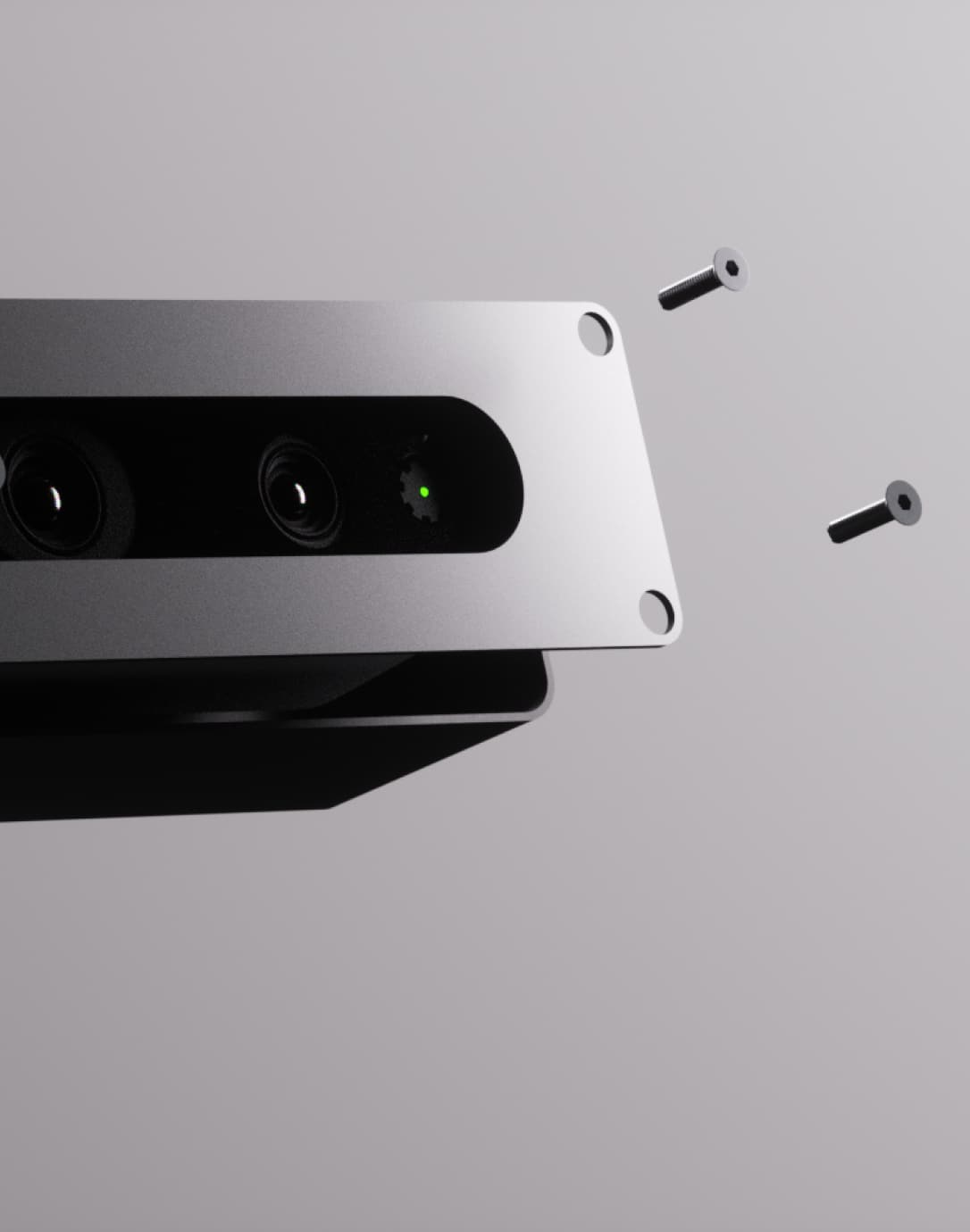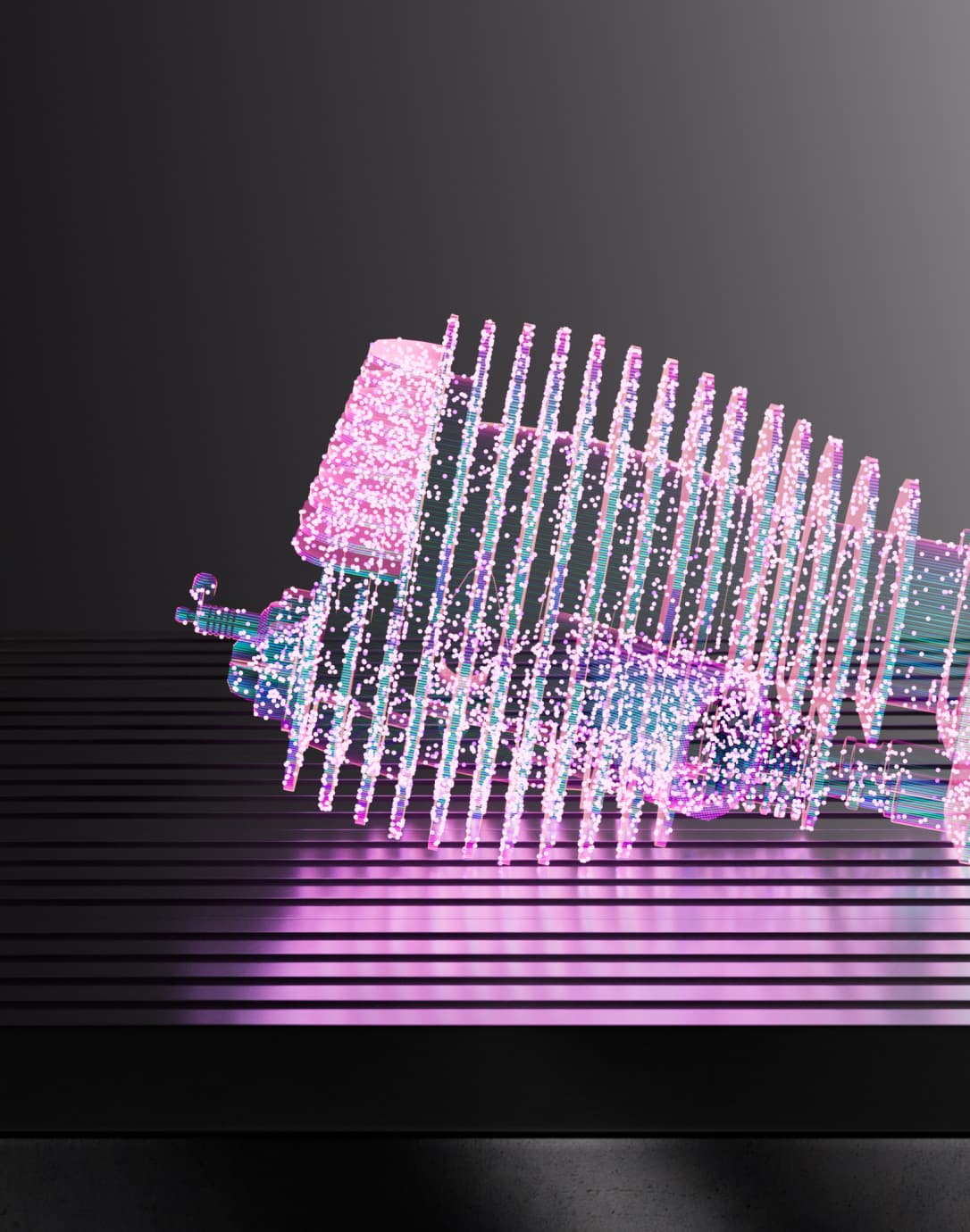 We wanted to convey their advanced technology while ensuring that their branding remained accessible. We recognized the significance of capturing their groundbreaking technology and conveying their core values effectively. Our team embarked on a journey to create their website to communicate Inbolt's innovation, reliability, and adaptability to their target audience.